Inspired by nature and simple forms
Katie Johnston has been making jewellery since 2005 (read her story here ).
Katie uses copper and silver to make colourful jewellery using the various techniques of enamelling and silversmithing. She likes to explore the spontaneity and experimental nature of vitreous enamelling. Katie has used the techniques of enamelling to build up layers of  texture and colour to represent this.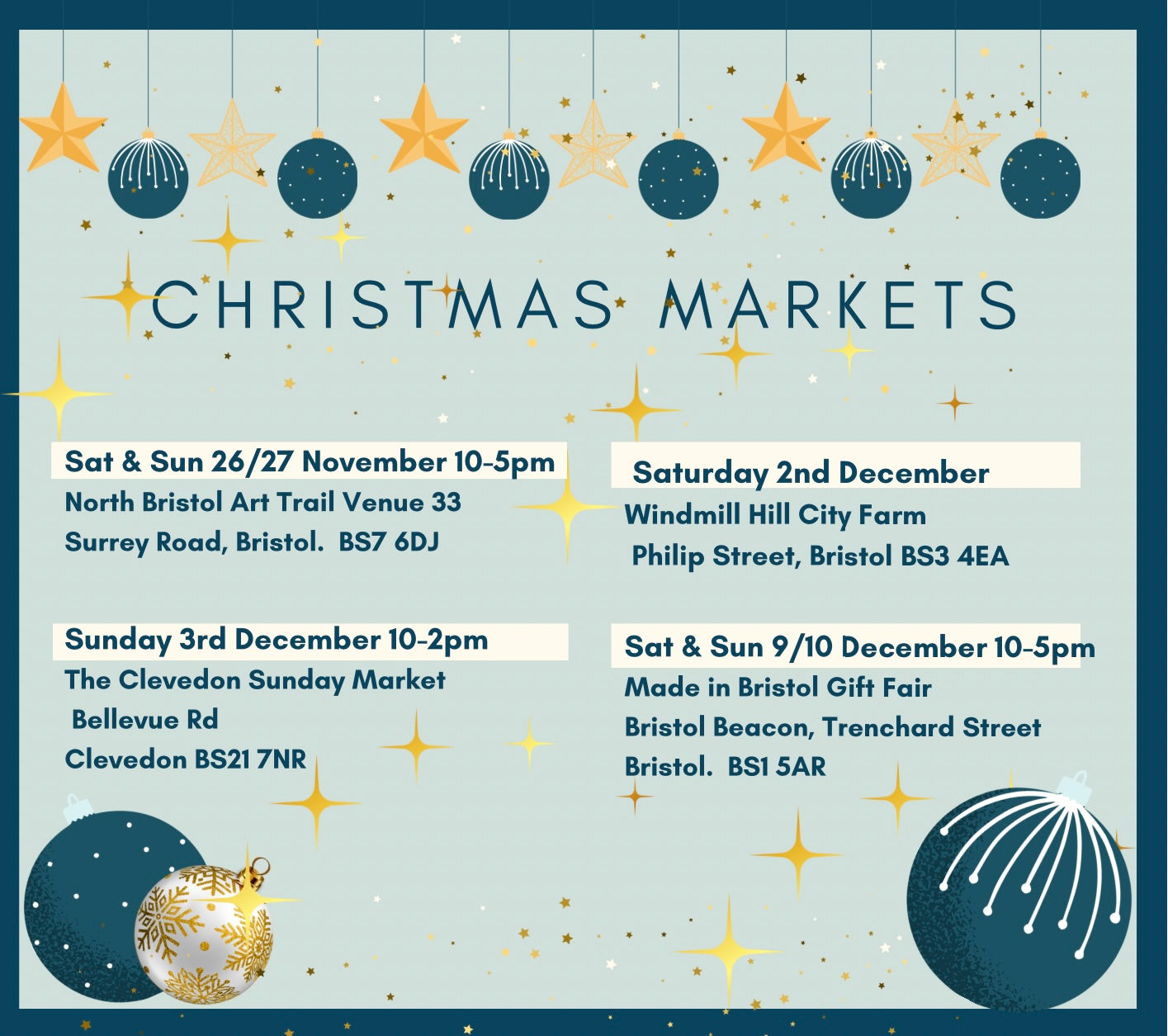 Christmas Markets
It's been extremely busy behind the scenes of Katie Johnston's Jewellery as we prepare for our Christmas Markets. These have been carefully selected around the south west in Bristol and Clevedon for you to enjoy family friendly festive markets and discover original Christmas gifts from hundreds of makers.
Gift Wrapping

Each purchase will be packaged with card and tissue to ensure it arrives safely. If you are buying a special present it can be gift wrapped with a personalised message and sent directly to them. Select the gift wrapping option at checkout.

Caring for our world

At Katie Johnston Jewellery we are committed to becoming responsible jewellery makers. We try to use Eco silver where possible, and our waste metal is repurposed or recyled. The packaging we use can be recycled and we will try to reuse packaging as much as we can. We are working on new ways we can reduce our carbon footprint and protect our beautiful world.

The Art of Enamelling

Vitreous enamel has been used in jewellery throughout time and can be dated back to the ancient Egyptians. Its a lovely way to add colour and a range of effects to the surface of jewellery pieces. Powdered glass (made from silica, soda and metal oxides) is fused onto a metal base and fired at approx 850 degrees for around a minute, the powder melts, flows and hardens to form a smooth vitreous surface. There are many different processes and techniques of enamelling, some of them I use in my jewellery making such as sifting, stencils and sgrafattio. If you would like to find out more the British Enamel Society's website has some great information.

https://www.enamellers.org/